This Expo is for people who are wishing to build or renovate using Alternative Building Technologies.
Last year over 400 prospective owner builders attended the Expo and gathered the information they needed to fulfill their dream. They spoke to Manufacturers, Builders, Architects and found out about Strawbale, Mudbrick, Alternative Power, Home Designs and much more.
Exhibitors are welcome to contact us for inclusion at the Expo.
2003 saw the inaugural Bealiba Great Southern Alternative Building Expo.
Visit the BGSE Inc website to view photos and information about it and find out about Bealiba.
Brochure page 1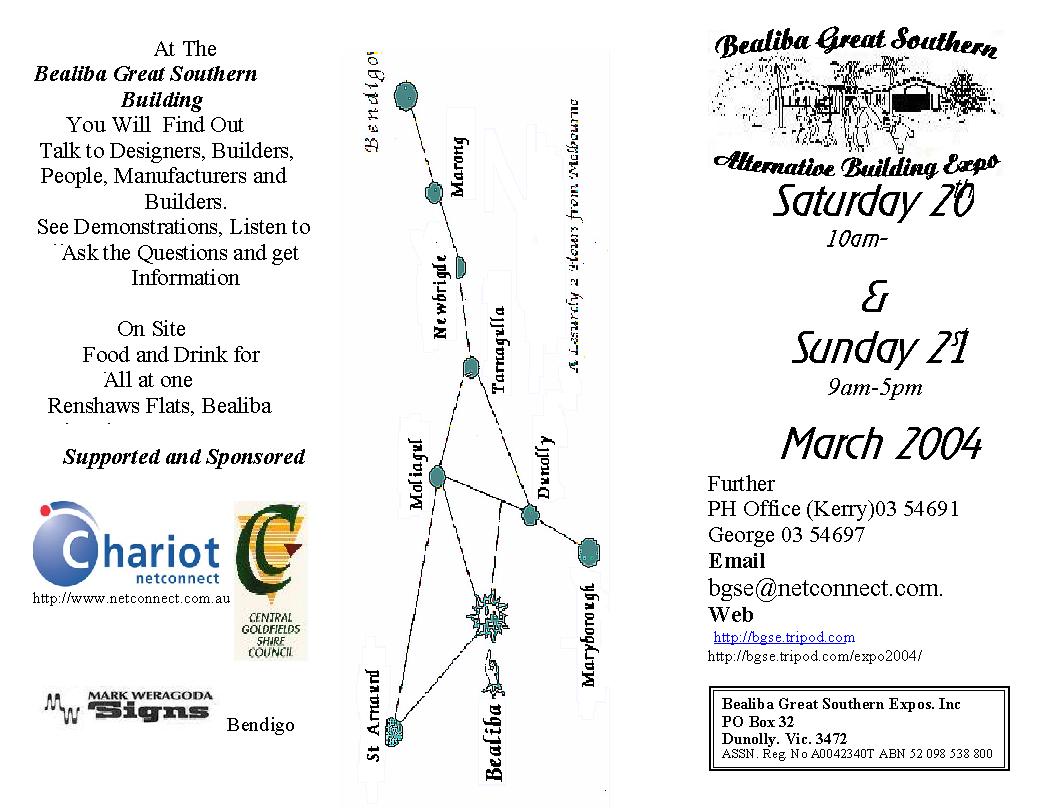 To download right click save image
Brochure inside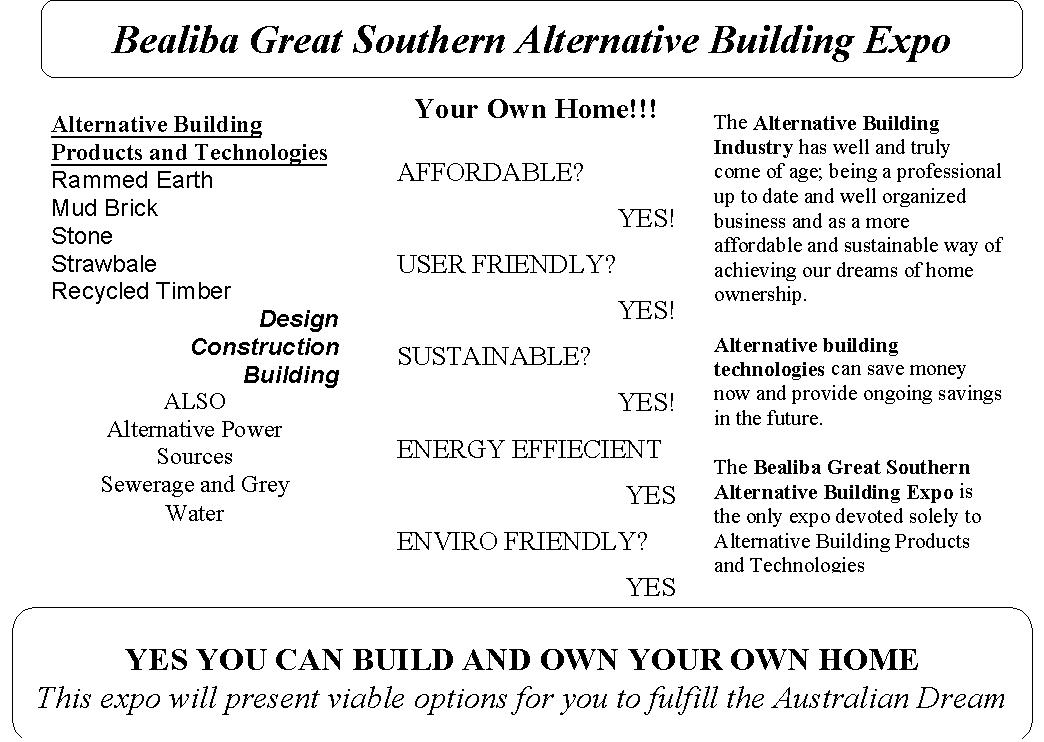 To download right click save image as